"Where Quality isn't Just an Option, it's a Necessity"

Aesthetic Appeal and the Protection You Need

HURRICANES--BURGLARS--VANDALS--A new set of impact windows and doors can make all the difference to insure the safety of your home and family. All Quality Services proudly installs windows and doors proven to fend off the most intent vandals and the most destructive hurricane force winds.The best all-around protection that money can buy.

STOPS BURGLARS COLD! Windows are the easiest point of entry for thieves. Yet impact resistant windows and doors can't be cut from the outside...even with the most sophisticated burglar tools. Their superior strength far surpasses UL test standards for burglary resistant glazing. even a 5 pound steel ball dropped from a height of 40 feet, or a 16 pound bowling ball from 10 feet, won't penetrate.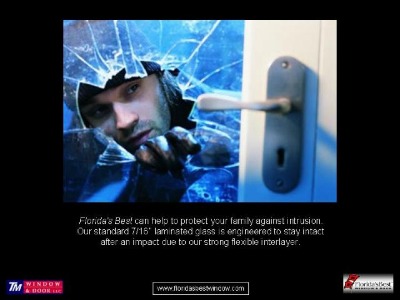 STOPS HURRICANE FORCE DESTRUCTION High winds and flying debris can destroy a home in minutes. Impact resistant windows and doors by All Quality Service, Inc. can stand up to the most rigorous testing requirements of the stringent Florida Building Code and are all Miami-Dade Product Approved.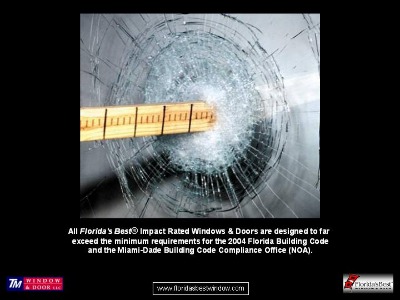 BEAUTIFUL BY DESIGN-- All Quality Service offers a full line of stylish window and door styles to compliment any taste or architectural style. With All Quality Service.Inc. you don't have to sacrifice beauty for the protection of your home. Homeowners can go to bed at night knowing their home and family are safe from intruders. If a storm threatens, they'll never need to install heavy shutters or be caught unprotected.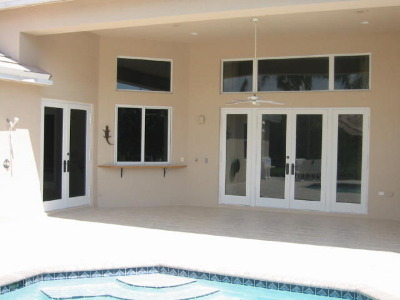 Actual Customer Photo: Boca Raton, Florida