"Where Quality isn't Just an Option, it's a Necessity"

A new kitchen can add a personal touch and add value to any home. Our contractors will work diligently with you to bring nearly any design idea to life. Whether you are a fan of a traditional style, an edgy modern look, or more of a classic feel, we can create the kitchen that you have always dreamed of...at an affordable and cost-effective price.

If you are unsure of what to do with your space..simply ask! We will be happy to provide you with recommendations or samples that would fit your individualized tastes or functional needs.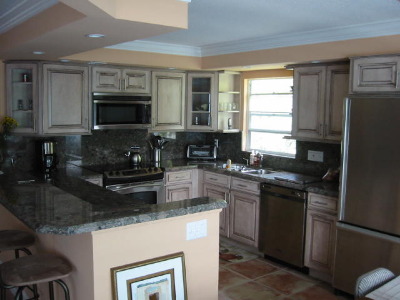 Customer Photo: Deerfield Beach, FL
Complete Kitchen Remodel